By: Josh Wilson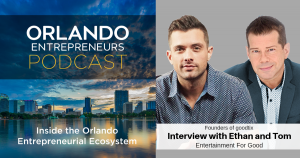 Ethan Founders Story
As far back as he can remember, GoodTix Founder and President, Ethan Curtis, knew he wanted to work in entertainment.  "I didn't know exactly what I wanted to do, but I always knew it would involve entertainment.  I wanted to bring people together to share special moments."  His lifelong passion led him on a circuitous path of varying roles; from performer to songwriter to event producer to owner of what has become Florida's premier recording facility, Plush Studios.  Eventually, Ethan landed in talent management, where he found immediate success helping to build the career of Gen-Z phenomenon, Baby Ariel.  By the end of his first year working with Ariel, she had amassed over 40-million followers online, secured a major record deal with Atlantic Records and a book deal with Harper-Collins, produced and starred in her own web series, launched her own clothing line, penned a multitude of major brand deals including partnerships with Converse, Neutrogena, EA Games, Instagram, MTV and Nickelodeon, had been named "one of the most influential people on the Internet" by TIME Magazine, graced the cover of Billboard Magazine, and landed a spot on Forbes' 2017 list of "top entertainment influencers."
"The success we had found with Ariel's project was amazing.  In that first year, it seemed as though a week couldn't go by without us receiving some new sort of accolade encouraging yet another self-administered pat on our own backs.  It was nice at first, but after a while, my sense of accomplishment didn't match up with the success that others seemed to perceive. The honors we were getting acknowledged that we were doing better than others in our field, but they didn't confirm that we were doing any good.  I had landed the cool job I had always wanted, but I was now at an age where cool alone didn't do it for me anymore.  I began to seek out a deeper sense of fulfillment from my work."
"A few months into my early onset midlife crisis, I was attending a show in Orlando.  I knew the act's management and they had put me on the list, so I got to cut straight through the massive crowd of screaming teeny boppers.  When I walked into the venue, I realized that it wasn't that full, yet hundreds of kids were standing outside wishing they could switch places with me.  I found out that the majority of people outside hadn't bought or couldn't buy tickets but were still camping out in the hope that they may be lucky enough to catch a glimpse of their teen idol.  They never got their glimpse, but throughout the entire show, the screams outside far surpassed those inside the venue.  The promoter could have easily passed out all the unsold tickets and let the outsiders in.  Instead, they chose to hold onto the tickets to avoid angering those who had purchased theirs and in case any last-minute buyers decided to walk up."
"At the end of the show, over 100 tickets still remained, but the second the artist had walked off of the stage, every single one of those tickets had lost 100% of its value.  They were now just worthless pieces of paper.  Thirty minutes earlier, they had been worth $90 each.  What a waste, I thought.  It would have cost them nothing to give those tickets away, and in return, the packed house would've made for a better show and increased merchandise and drink sales.  My three years in undergrad as an economics major started to flash through my head.  I began to think about the same scenario but on a macro scale.  If this show alone had allowed $9000 worth of inventory to spoil, how much value are we throwing away each year throughout the live-event industry as a whole?  How can we capture some of that value before it's lost for good?  How can we help those on the outside who can't afford a ticket without alienating those on the inside who can?  I realized at that moment that if I could answer those questions, I would solve a major market inefficiency that exists within my industry while simultaneously reconnecting with my original motivation for pursuing a career in entertainment by bringing those outsiders in to share in the experience."
Tom Founder's Story
From a very early age, Tom was drawn to the entertainment industry, particularly music.  "I fondly remember, when I was about four or five, curling up next to the radio and falling asleep listing to the hits of the day, memorizing all the lyrics, and later when I was about eight or nine doing living-room lip-sync performances of Beatles songs with my friends for an audience consisting of … our parents."  When he was fourteen one of Tom's friends dragged him to a Kiss concert.  Taking inspiration from Kiss's incredibly theatrical live performance, Tom learned to play bass guitar, and after playing in bands during high school, made a living touring and recording in rock bands for twelve years.  During that time, Tom developed a keen interest in the music business, and after Virgin Records dropped his last band, Tom took his finance degree and headed to the University of Florida where he earned his MBA and his law degree.
During his twenty years of practicing entertainment law, Tom and his firm regularly worked to support numerous charities; building relationships that would prove valuable to the success of GoodTix.  Realizing the limitations of the charitable efforts he and his firm could provide, Tom sought to create positive social change on a greater scale.  "When Ethan [Curtis, co-founder of GoodTix] brought the GoodTix concept to me and asked me to partner with him I leapt at the opportunity."  "GoodTix allows me to maximize the effectiveness of my personal social-benefit initiatives and seeing the potential to provide support for numerous worthy charities is very gratifying."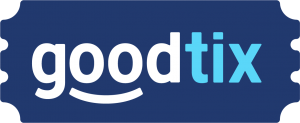 GoodTix Story
GoodTix is a web-based platform that allows ticket sellers to donate excess ticket inventory to be sold online at a discount to the benefit of charities; helping to drive impact within our community.
GoodTix believes that live events are shared experiences that bring us together and are powerful "cultural capital." A tremendous amount of live-event tickets go unsold or unused. GoodTix reduces this waste, increases access to events, and makes the world a better place by distributing this otherwise-lost value to charitable organizations that provide positive social impact where it's needed most.
Links: