We are the hub for Orlando Entrepreneurship.
Orlando Entrepreneurs is a network and resource center created by entrepreneurs and entrepreneur advocates in Central Florida. We bring together the Orlando entrepreneurial ecosystem to advance our entrepreneurs, their companies, and our local economy.
What we do.
We bring together local entrepreneurs and advocates that want to see our companies and overall entrepreneurial ecosystem thrive. We make it easy to find and screen resources available to grow Orlando businesses. We champion Orlando entrepreneurship, celebrate our wins and learn from our set-backs. View our resource center.
Why we do it.
We believe that a rising tide floats all boats. Entrepreneurship can be a lonely journey, but it doesn't have to be. There are many starters that have went through, or are going through what you will face. Bringing our overall ecosystem together means a more fertile environment for all ventures to grow.
How you can help.
First things first, if you're an Orlando Entrepreneur or advocate, tell us about your venture or offering. We also encourage you to connect with us on Facebook, and help us spread the word. We are in the process of developing our ambassador program, advisory board, and partnership network. We could use help! Reach out to us today.
Our Founder, David Brim

Orlando Entrepreneurs was founded by

David Brim

 in late 2017. David Brim is an entrepreneur and managing partner of the

Orlando Opportunity Fund

, focused on advancing communities through investments in early stage companies and commercial real estate. A graduate of the University of Central Florida, where he majored in marketing, David is the only two-time winner of the school's Joust Business Plan Competition. Brim has founded numerous businesses in Central Florida across industries such as marketing, technology (SaaS & online directories), real estate, and e- commerce. Some of David's ventures were accepted and graduated from the UCF Business Incubator Program. His marketing agency Brand Advance, founded in 2009, was bootstrapped to over $2.5M in sales. One of his tech startups, GroupTable, reached 10,000 users before exit. In addition to his passion for advising, consulting and investing in startups, David is an active real estate investor and investment real estate specialist. He blogs at

Filled to the Brim

and is the author of Land More Customers through Online Marketing, a book that reached # 13 on the Amazon Best Seller list within its category during 2014 and was also utilized in Entrepreneurial Marketing classes at the University of Central Florida. Brim is an entrepreneur mentor at the Blackstone LaunchPad at UCF, and a member of the National Economic Gardening strategic research team and Orlando based GrowFL team, where he has helped over 1,000 second stage company entrepreneurs grow their business. He has helped coach / judge numerous Orlando business competitions and mentors many startups in the area. Through his 10+ years in entrepreneurship within Central Florida, he has leveraged many local entrepreneurial resources and helped others to do the same. Through these experiences he found that there was no central location to help entrepreneurs find the right resources they need at the right time. He created Orlando Entrepreneurs to fill that void as a Network & Resource Center with the mission to connect, cultivate, and celebrate Central Florida entrepreneurs.
Podcast Host, Josh Wilson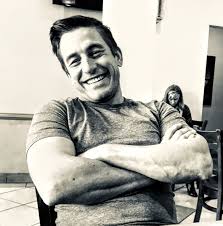 Josh Wilson is a serial entrepreneur and the host of the Orlando Entrepreneurs Podcast. On this show we interview and highlight Orlando's favorite startups, business leaders, investors, and those who support and lift up the entrepreneurial community. If you would like to be a guest on the show or would like to have a conversation about the show please contact him: Josh@OrlandoEntrepreneurs.org "I really didn't have a choice," Josh confides, regarding entrepreneurship as a necessity. "Being an entrepreneur speaks to who I am. It's the way I take charge and connect directly with what matters most in my life." Hustle has never been a question for Josh. Selling scrap plywood from his dad's job site to other kids for their skateboard ramps or even candy to classmates after school, young Josh delighted in the art of business. And growing up, he's never been one to take a predictable route when he could instead zigzag. He wrestled alligators for a nature park, brokered millions of dollars in deals as a real estate broker, fought fires as a firefighter, built entrepreneur centers, worked in a venture capital fund, built a consultancy, founded an online health and fitness company, and is a serial podcaster. Some successes and even more failures discouraged him but he is unwilling to give up finding just the right fuel for his fire. Throughout the many pivots in his professional life, Josh knew that he could always depend on his perseverance to carry him through. Inspired, he realized that his business wasn't a simple product or service but inspiration itself! In addition to hosting the Orlando Entrepreneurs Podcast, Josh also hosts a nationally focused entrepreneurship Podcast called Bet the Jockey.
Mastermind Facilitator, Krista Inochovsky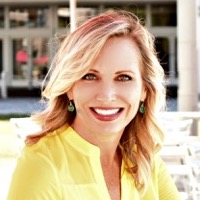 Combining professionalism, flair and empathy, Krista Inochovsky is a visionary and client-centric professional recognized as highly-adaptable and an influencer. Krista serves as the facilitator for the Orlando Entrepreneurs Mastermind groups (more information to come). As a Mastermind Facilitator for motivated professionals, Krista sets the stage for peers to achieve accelerated growth and personal transformation. Throughout the year she travels across the US and Canada with Jay Fiset, a world renowned mastermind trainer. Jay Fiset picked Krista out of hundreds to work for him as a strategic coach for the entrepreneurs at his many events. Krista was sought out to teach video courses for Wisdom Times on the topics of mastermind, mindset, productivity and more. Throughout the years, Krista has been involved in local & national associations that support entrepreneurs and women in business as an active member and/or guest speaker including NAWBO, FemCity, weVenture, and is an Athena NextGen alumni. She has been the guest expert on FOX 35 News and presented topics on the Mindset for Entrepreneurial Success at Starter Studio, UCF Incubator, WE Athena and The Center for Entrepreneurial Leadership (CEL) & Blackstone LaunchPad at the University of Central Florida. Krista's talents are highlighted as she works on the human side of businesses emphasizing personal development, mindset and creating work/life harmony.
Advisory Board
Orlando Entrepreneurs is in the process of developing a rock star advisory board made up of experienced local entrepreneurs and local entrepreneur advocates. If you or someone you know would like to assist Orlando Entrepreneurs, we would love to hear from you. Please contact us. Additional advisory board member pictures and bios coming soon.
Danya Shea
Danya Shea is your go-to community builder and on-call Chief Marketing Technologist. As a digital native she stays on top of rapidly changing trends in consumer behavior and expectations. Driven by financial objectives, data-driven decisions and high-impact collaborations, she is guided by a deep understanding of the new rules of the new economy to accelerate business growth. Shea's leadership and teaching on empathy in business and modern business design has earned her recognition by the Orlando Business Journal as one of twelve 2016 Economic Game Changers, Women Who Means Business and a 2015 Top 40 Under 40. As a thought leader, she has appeared on FOX35, PBS, NEWS13 and in the Orlando Sentinel. Glenny has worked with key collaborators to bring important entrepreneurial programs to the Orlando area. Examples of programs she's co-launched in Orlando are 1 Million Cups, Global Entrepreneurship Week, BIG Exchange and Women's Entrepreneurship Day. She previously served as  the Co-Creator and Director of WeVenture, a program funded by the Florida Institute of Technology, focused on accelerating women owned businesses across in Central Florida. More recently she served as the Director of the Center for Entrepreneurial Leadership (CEL) & Blackstone LaunchPad at the University of Central Florida.
---
Ron Stocknopf Ben-Zeev
Ron Stocknopf Ben-Zeev is the founder, president, and CEO of World Housing Solution Inc., a company that focuses on building sustainable structures for the United States military. Along with Ben-Zeev's entrepreneurial endeavors, he is also very active in the Central Florida community. He organizes local TEDx events, is an adjunct professor (and served as entrepreneur in residence) at Rollins College, and is the founder of several entrepreneurial groups, such as 1 Million Cups and Startup Weekend. Startup Weekend is a global grassroots movement of active and empowered entrepreneurs who are learning the basics of founding startups and launching successful ventures. Before graduating from the Wharton School in 1986, he lived and worked in Africa, Asia, the Middle East, Central America, and Europe. Ben-Zeev is fluent in four languages, and uses his entrepreneurial skills to grow and build his businesses by building relationships around the world.
---
Carol Ann Dykes Logue
Carol Ann's professional experience is primarily in technology commercialization and entrepreneurship. She has worked extensively with universities, federal laboratories, entrepreneurs and small-mid sized technology companies. Her focus has been primarily on the business aspects…market analysis, commercialization strategies, business planning, capital acquisition, strategic partnerships. Since 2002 she has been a site manager for the UCF Business Incubator in the Central Florida Research Park. It is one of eight incubator sites that are part of the UCF Incubation Program. The UCF Business Incubation Program is part of the Office of Research & Commercialization. As Site Manager, she works daily with 45-50 clients who are all early stage technology companies that have been accepted into the Incubation Program to receive comprehensive help starting and growing their businesses. The incubation program provides them office & lab space as well as coaching, lots of connections, and visibility….basically anything they can possibly provide them to help them grow quickly, be successful and becoming a thriving company in the community creating high value jobs. Specialties: technology commercialization, partnership development, information research & analysis, business coaching, business development, entrepreneurship.
---
Rupert Meghnot
Rupert Meghnot started his first business at 20, and is still going strong. Originally a poli sci major, he has an M.B.A. from Rollins, and patents in consumer electronics, motion simulation and virtual reality. He taught at UCF (Entertainment Technology at Rosen College) and Full Sail (Project Management in their Game Design Masters program), the former students of which are now managing $2+ billion in game IP. Having consulted 350+ high-tech startups in the areas of project management, product development, strategic & market planning, and capital acquisition, he's now incubating game startups via Burnout Game Ventures, LLC. Called a "venturator", BGV is more than an incubator/accelerator/publisher. They provide startup Clients with all the people, resources, processes and motivation to create quality products fast. With more than 450 people in their Talent Pool, 95 of whom are working on 9 projects for six startups, they have 38 game releases scheduled over the next 24 months, and have already begun ROI payments to investors. His goal is to help make Orlando the "engine" of the $110 billion game industry, creating 50 companies and 500 high paying, high-tech jobs in the process. In addition to his role at Burnout Game Ventures, Rupert is also a mentor for entrepreneurs at Starter Studio and through his "meal with a mentor" initiative. He was previously a co-organizer of Orlando's 1 Million Cups, a program to foster entrepreneurship in local communities developed by the Kaufman Foundation. During this role he was tasked with identifying, reviewing, mentoring and selecting startups for presentation at their weekly "Guppy Tank". During this position he also focused on raising the awareness of the 1 Million Cups event and brand, to attract entrepreneurs, investors and service providers to each event.
---
Donna Mackenzie
Senior Executive with a blend of extensive finance, operations, sales, and customer relationship management qualifications – a reputation for achieving results through identifying new opportunities, building management teams, moving products to market, and driving revenue to achieve corporate objectives. Focus: Capital Raising VC, Angel, IPO / Public Markets / High Growth Companies / Strategic and Operational Planning / Financial Planning & Analysis / Public Company SEC Reporting / Mergers & Acquisitions / Due Diligence / Business Operations / Strategic Market Planning / Technology & Internet Technology Assessments / Product Launch / Revenue Management & Recognition/Systems Implementations / Process Improvement / Lean Management Social Media Marketing / Ecommerce / Internet Marketing / Mobile / Technology & Software Development / Hardware / Content Management / Non-profits
---
Dennis Pape
My primary expertise is in advising and directing new venture business, technology, and product development. I have strong technical, communication, organizational, and business skills with technical expertise in optics, photonics, optical networks, acoustics, electronics, communications, and medical devices. I have authored or coauthored numerous business plans and investor presentations that have resulted in over $200M in institutional venture capital funding. I have hands-on experience as both a CEO and CTO during a new ventures' formative stage. I was a key player in a number of corporate technology spin-outs while I was at Milcom Technologies, a venture capital backed corporate technology commercialization firm in Orlando, Florida. Prior to joining Milcom, I founded and was President of Photonic Systems Incorporated (PSI) in Melbourne, Florida. This firm specialized in the development of optical information processing technology products for both government and commercial customers. I secured venture capital funding for the firm and was responsible for the firm's technical leadership position in its field, which resulted in the award of over $7 Million of government research and development contracts which he managed. Before founding PSI, I worked as a Group Leader at Harris Corporation and as a Member of the Technical Staff at Texas Instruments. I am a member of the Scientific Advisory Council of UTEK Corporation. I was previously an Entrepreneur-in-Residence at the University of Central Florida Technology Incubator. I am a member of AUTM, IEEE, SPIE, and OSA. I ams the coeditor of a book, the author of 3 book chapters and some 50 publications, and was the organizer of numerous national and international conferences in the field of optical information processing. I earned an A.B. in Physics from Cornell University and a Ph.D. in Physics from Duke University. Specialties: My firm, AlphaLaunch, is a leading consulting group providing technology startup launch services. We are technology entrepreneurs with business experience. We are focused on providing your startup or early-stage technology business with the tools it needs to get noticed and funded