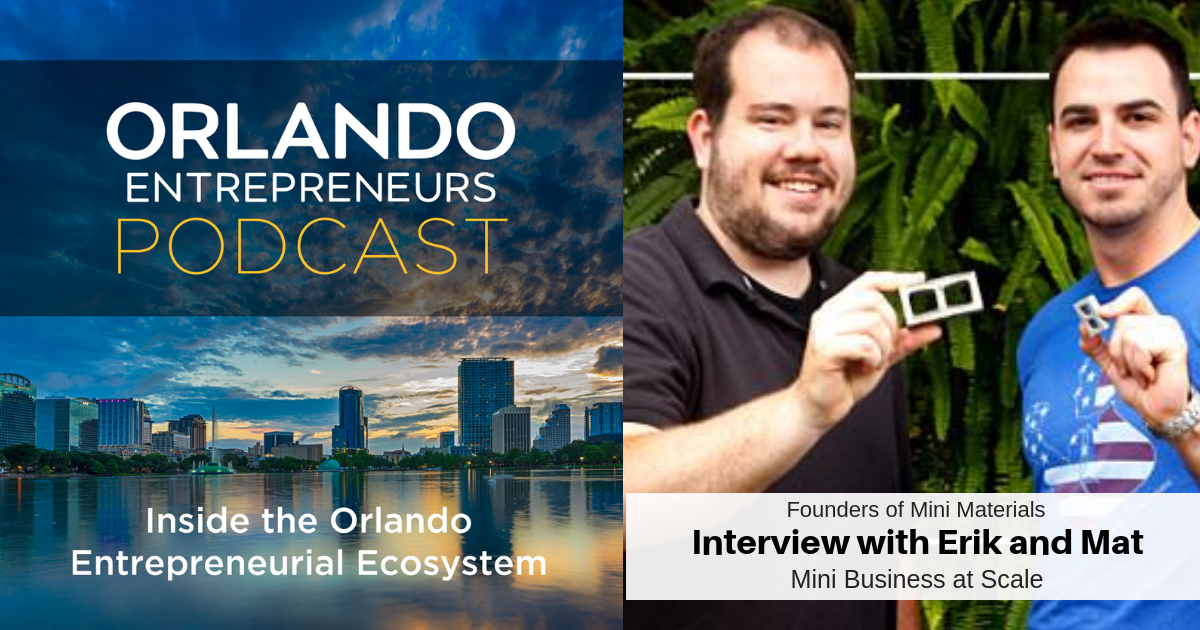 About Mini Materials:
Mini Materials specializes in miniature cinder blocks and pallets. Our goal is to bring the love of building into the comfort and convenience of your own home. You can build for fun or use our blocks to generate your next big idea! Our miniature cement blocks are scaled following classic hobby-scaling ratio used for modeling. You can accurately turn your models into real life buildings.
About Mat Hofma:
Mat started Mini Materials in 2015. He is an Orlando native, growing up in Winter Park, attending high school at Winter Park High School and went on to UCF for a degree in Graphic Design.  He is the Creative Director for Mudhole Custom Tackle in Oviedo, the world's largest supplier of custom fishing rods. Mini Materials is Mat's brainchild. His vision and graphic design talents are on full display with the branding, website design, and marketing for the business.
About Erik Polumbo:
Erik joined Mat shortly after the creation of the business.  They met at UCF while getting his degree in Business Administration.  He went on to get an MBA from Troy University. His background is in Real Estate as a Realtor, property manager, and developer.  He owns another company that provides project management consultant services for clients in Central Florida. Erik handles the day-to-day business operations for Mini Materials.
How to connect with Mini Materials
Website: www.minimaterials.com
Instagram: https://www.instagram.com/minimaterials/ 
Facebook: https://www.facebook.com/minimaterials
Twitter: https://twitter.com/minimaterials
YouTube: https://www.youtube.com/channel/UC1cErEE5hkWw-gbfZJZUqQQ