A growth architect with over 25 years in technology and business, Taj was an early hire leading business development to launch Channel Intelligence as a SaaS data platform resulting in a successful exit to Google. Previously, he managed over $2 billion in projects with the Disney Development Company, including large-scale resort developments, Disney Vacation Club, and the launch of the Disney Cruise Line. These initiatives and his life experiences led Taj to spearhead new business expansions for startups in Europe and Asia, and back again to the US – where he ended up winning the Techstars global competition across 58 countries in less than thirty days – from scratch.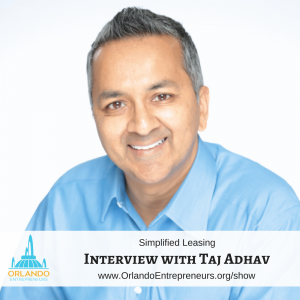 Throughout life, ideas are everywhere. Taj listened for the idea, and knowing that success demands execution, he quickly created a plan and gathered the team to launch the business – Leasecake was born. From a happenstance discussion with a good friend (and now Co-Founder) at a diner, Leasecake went on to win the 'Global Award' at a Techstars Global Startup Weekend out of a a field of 200 cities from around the world in December of 2017.
Leasecake helps automate:
Rent Collections
Scheduled Rent Increases
Lease Renewals
Tenant Communications
Key Dates & Commitments
Marketing
With Leasecake, it's a piece of cake.
Here is how to connect with Taj: