Fattmerchant, Orlando's fastest-growing payment technology company, celebrates reaching 100 employees. They've come a long way since they launched in 2014 where CEO and Founder, Suneera Madhani, was one of only two members on her staff.
Fattmerchant got started when Madhani decided that merchants deserve better. She said, "This company was created because we believe that any business, no matter how large or small, should be able to afford to accept credit cards. We are dedicated to making that happen." She wanted to offer a straightforward pricing model that has a flat monthly rate with no additional charges. With Madhani's strategic leadership skills, Fattmerchant has reached record high numbers since its existence; attaining triple-digit growth year after year, scaling operations in multiple cities across the United States, raising $10M in venture capital. She revolutionized the payment landscape, which was unheard of in the credit card processing industry thus far.
It wasn't an uncommon phenomenon for merchants to be hit with hidden fees and long-term contracts, but Madhani said no more. Fattmerchant charges a flat rate fee from Visa and Mastercard, and then offers monthly subscriptions options. The customer can choose which of the three-monthly subscriptions' suites their needs best–helping them to save approximately 40 % on their monthly processing bills.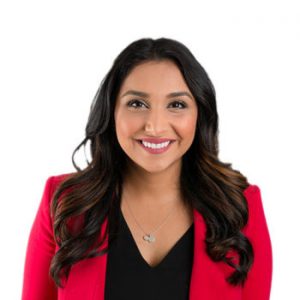 Madhani focused execution, passion, and unwavering determination into this company and her employees which has been well-integrated into the company's mission and product.
To learn more about Madhani and her journey as an Orlando Entrepreneur launching Fattmerchant check out our podcast Most Influential Woman in Payments – Interview with Suneera Madhani.