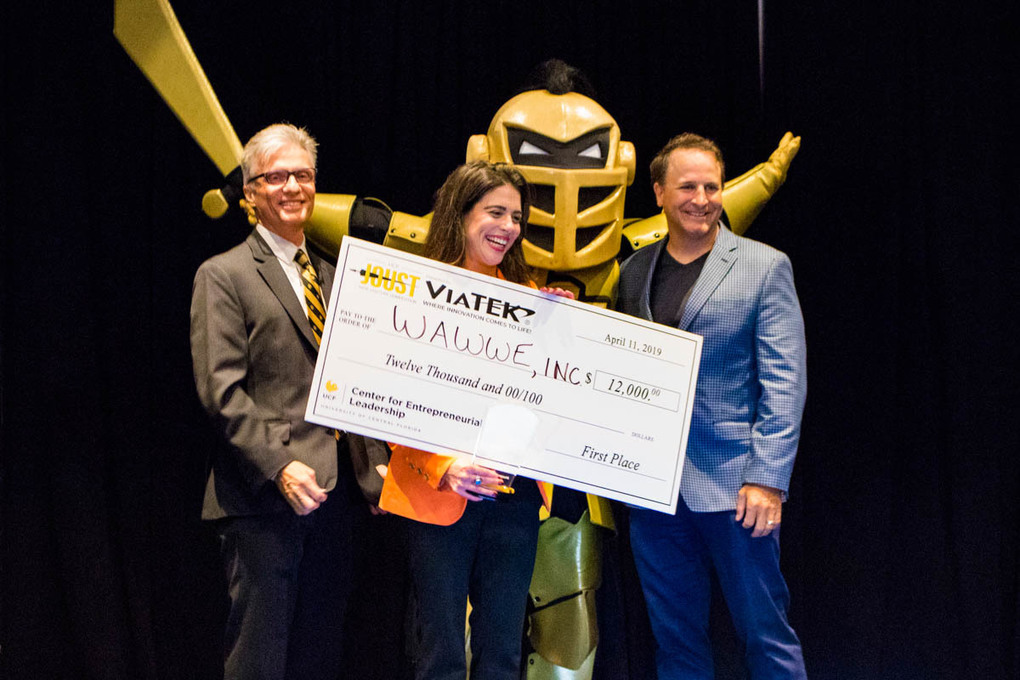 Senior Rafaela Frota developed the idea for Wawwe, Inc. (We Are What We Eat) when she was 14. Now she's achieved major praise for her nutrition-assistance app .
Source: today.ucf.edu
My $.02s…
Big props to WAWWE for winning the 2019 JOUST new venture competition. UCF is one of the largest Universities in the country. Winning this competition is a great testimony to the potential viability of the idea, your plan and the traction you've had to date.
I am very familiar with UCF's JOUST. While I was a student I won the competition twice (2007 & 2008). To date I am the only two time winner! I have also judged the JOUST competition numerous times and have been a screener / judge for the submissions for the last few years.
BIG props to WAWWE, which stands for "We are What We Eat" and their founder Rafaela for taking home first place and $12,000.
CEO Quick Pitch: "When it comes to nutrition, what to eat and what not to eat, many people are very lacking in awareness," says Frota, a photonic science and engineering major in her senior year. "The hope is that Wawwe can be a tool to help navigate that. Whether it's a recent diagnosis or a dietary choice, people can use Wawwe as a tool to help find something to eat without having to do extensive research."
I'm excited to see the great things that you continue to do with this momentum.
Keep rocking Rafaela! Congratulations.
DB