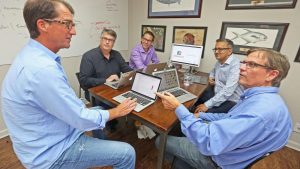 Orlando's startup community received a boost Friday in its effort to shift the city's business image from one that highlights tourism into one known more for technology.
Former America Online CEO and Chairman Steve Case announced that he had chosen Orlando as the kickoff location for the latest version of his Rise of the Rest five-city tour, which awards $100,000 to a startup at each stop.
The eighth tour, which includes stops in Orlando, Tampa, Miami, the Space Coast and San Juan, Puerto Rico launches April 29.
"We want to reposition [Orlando] as not just about hospitality and Disney but also about building businesses and startups," said Case, who has been leading his Rise of the Rest tour since 2014. "There is a lot of excitement but it needs a catalyst to get more people investing."
Source: www.orlandosentinel.com
—
My $.02s…
I am very excited that Steve Case has recognized Orlando's startup community to be one worthy of attention and investment. Orlando does have investment-worthy startups and has been able to attract investors, even though many of these investments often go unnoticed by the media and general public. I'm noticing an increase in attention overall, even though we still have a long way to go to catch up to Silicon Valley, Boston, Atlanta, or even Miami.
The press that the Rise of the Rest initiative, organized by the former CEO of AOL Steve Case, has been able to attract locally also is great for our startup ecosystem. It shows other investors that may be conditioned to focus on other asset classes that a highly respected national business figure does indeed see Orlando's startup community as a viable and fertile location for investment.
I'm looking forward to seeing the pitch contests and what company will earn the $100k investment.
Keep rocking Orlando! Onward and upward.
Cheers,
David