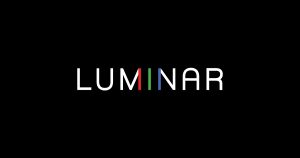 The laser lidar sensors for self-driving vehicles are expected to hit the road in 2022, just about two years from now. Luminar, in Orlando, FL raised an additional $100M. Now, they plan to market a new affordable sensing and perception platform for automated passenger vehicles as well as commercial trucks. This will enable the drivers to see their surroundings more accurately.
CEO Austin Russell, the 24-year-old optics prodigy founded the  Orlando-based company three years ago. His intention is for the new Iris platform to combine the latest-generation laser sensor from Luminar with the software. This makes it possible to install the platform into a vehicle as a plug and play upgrade. It can be integrated into the vehicles roof or healights, as well as the front grille. Russell plans to sell the Iris package to cars and trucks that have high levels of self-driving capabilities for less than $1000.
Lidar can quickly generate 3D point cloud maps. This bounces a laser beam off a vehicles surroundings, allowing it to work in unification with computer vision from highly technical cameras and radars. By doing do, the Iris package enables the vehicle to realize potential road hazards.
Toyota Research Institute, Audi, Volvo and Volkswagen have partnered with Luminar to support the technology. Luminar has over 30 different partners that have signed contracts, which includes 12 of the top 15 global automakers.
Luminar has numerous investors, including G2VP, Moore Stragetic Ventures, LLC, Nick Woodman, The Westly Group, 1517 Fund / Peter Thiel, Canvas Ventures, Corning Inc, Cornes, and Volvo Cars Tech Fund.