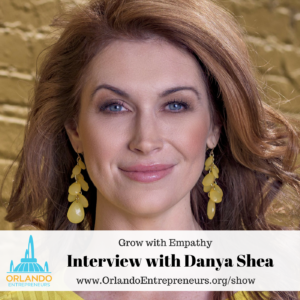 In this interview, we meet Shea who is the Co-Creator of FervorWorks.  FervorWorks helps growth-minded companies scale leveraging intentional empathy frameworks.  Shea is a growth innovator and marketing strategist driven by financial outcomes and high-impact collaborations. She is guided by a deep understanding of the new rules of the new economy and is an advisor for economic growth through entrepreneurship. Through her company FervorWorks, Shea is a sought-out speaker on systematizing empathy and organizational growth frameworks for forward-thinking founders and leaders.
If you need actionable insights into your customers, market dynamics and key partners Shea's team at FervorWorks trains your leadership team to leverage technology, empathy, research and influence to gain this insight, drive revenue and chart sustainable growth. 
In the community, she is known as a trusted ally in the fight for equality for marginalized groups. Favorite geek-out topics include her messy 'trifecta of goodness' (her kids, her cats, and her Bernie pups); or travel, horses, and scotch (for those more sophisticated days of adulting).
Website: FervorWorks.com
Twitter:  https://twitter.com/danyashea
FervorWorks Twitter:  https://twitter.com/fervrco