About: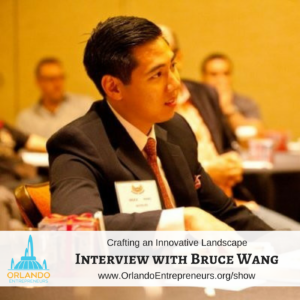 BRUCE WANG has grown his enterprise MICROJIG (https://www.microjig.com/) with a team of mad-scientist inventors, design-driven perfectionists, and hyperscale leaders into a recognizable brand in the tool industry. With over 600,000 units sold worldwide, MICROJIG purveys innovative safety tools for craftsman using power woodworking machinery and has answered the question to table saw safety with the renowned GRR-RIPPER system and family of innovative products.
With a table saw injury every 9 minutes, 60,000 Table Saw accidents a year, over $2 billion in injury related costs (US Consumer Product Safety Commission) and the shortage of affordable innovative products that truly empower safety – there is a large void within the consumer tool innovation market which MICROJIG is able and willing to fill.
– Awarded 2018 Florida Companies to Watch
– #1 Best-Selling, #1 Most-Wished For, #1 Gift Idea for Table Saw Accessories on Amazon
– #1 Best-Selling, #1 Most-Wished For, #1 Gift Idea for Power Saw Accessories on Amazon
He's served as Chief Executive Officer for GroupTable, a Web-based collaboration software created to help student group projects improve their document management, communication and project planning. And what Mashable describes as, "Powerful but not overwhelming."
As a volunteer, has worked together with the national non-profit One Brick and the Central Florida community by co-founding the Orlando Chapter–making volunteering easy through their social and simple way of connecting volunteers to worthy local causes.
Loves to read business non-fiction, drink copious amounts of green tea, and play with his two rescue pups, Justice and Plato.
Proud Alum of the University of Central Florida and mentor with the BlackstoneLaunchPad Initiative, VentureScaleUp, StartSomething Orlando.
Follow MICROJIG:
https://www.facebook.com/MICROJIG
https://www.linkedin.com/company/microjig-inc-/
Here is how to connect with Bruce:
https://www.linkedin.com/in/brucehdwang/