It's that time of year, and we are prepping for the Holidays. We know you're excited to celebrate and we want to help! Why not celebrate the season while celebrating your local entrepreneurs too? Orlando is booming with products and services that will "knock those Christmas socks" right off your friends and families.
Personally, I love to snack, but we are all afraid of the Holiday aftermath. So, why not offer a delicious healthy snack topped off with O'Dang Hummus Dressings! They're Non-GMO, no high fructose corn syrup, plant-based, totally vegan, gluten-free, low sugar deliciousness! O'DANG Hummus dressings are known for offering the BEST of both worlds: better-for-you ingredients with outstanding flavor! These dressings are made with chickpeas as their main ingredient, and they're only 25-45 calories per serving! So, don't feel guilty when you pour a little extra on your favorite holiday snacks.
The Holidays can be hectic, but we have a simple solution for that–BEER. Get your family and yourself a quick growler from your favorite local brewery! One of ours is the veteran-owned, Tactical Brewing, in Baldwin Park. Beer makes everyone happy, and this brewery has some incredible beers for you to share with your family while supporting our vets! Their selection varies from a snickerdoodle inspired white stout, "Thirsty, Why Not," to their "Forlorn Hope" American IPA. Give the gift of beer, and you'll be the new family favorite.
You know those Christmas socks I was talking about before? Well, Rock 'Em Socks offers more than just your Christmas patterns. They have all kinds of designs that range from sports teams and delicious foods, to your favorite superheroes. These are the perfect gift for the sneaker-heads in your life who need to add some groove to their sock-game. Rock 'Em Socks started at the University of Central Florida (UCF) making socks for UCF's basketball team, and the idea sky-rocketed from there. [GO KNIGHTS!]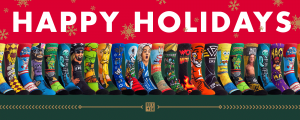 Cactus, air plants and succulents, OH MY. What better way is there to spread some holiday love than with plants! Porch Therapy, located at East End Market in Orlando offers workshops, botanical designs and a variety of plants. Not only do these botanical creations add some fresh greenery to the room, but they also help clean the air supply. These plants make great gifts for your friends, family members and co-workers with a green thumb and a passion for décor.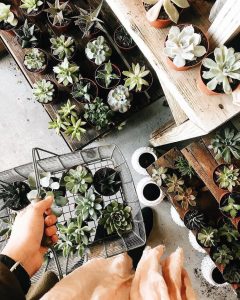 Traveling for the Holidays? You might want to get yourself a gift first! Sole Premise makes traveling with all your favorite belongings easy. These are the perfect gift for that friend who likes to bring everything but the kitchen sink with them on a trip. (You know who you are). All of their bags have individualized compartments to ensure no bending or folding of your items as well as your shoes. Plus, they have all kinds of shapes and designs suitable for everyone in the family.
Now this one's for the handyman/woman in your life. Woodwork can be fun and empowering, but it can also be dangerous and time-consuming. MICROJIG offers several different wood working tools to make woodworking injuries a thing of the past. "These woodworking tools are designated to let creativity guide your work, not your limitations. They allow you to achieve incredible precision easily, and safely, which makes woodworking more enjoyable." This is the gift that keeps on giving. You get her the woodworking tools, and she makes you that new bookshelf you've been wanting. Win-win.
You won't be throwing this tea into any Harbors, but instead dumping it into everyone's stockings! Yaupon Tea is a locally grown tea that is USDA certified organic. Not only is this tea good, but it's good for you! You won't want to miss out on offering these uniquely delicious, healthy teas for your friends and family. My personal favorite is the Seminole Chai! P.S. gift tip hack: make a creative all-Orlando gift basket! Blend it with a variety of Yaupon Teas and some locally sourced honey from Winter Park Honey. This will be the sweetest gift you've given all year.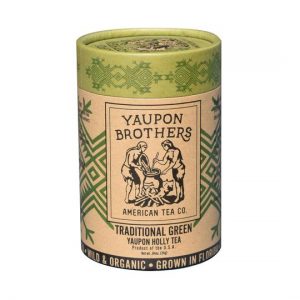 Orlando is flourishing in every facet of life. There are innovative entrepreneurs coming up with solutions and products every day to make our lives more enjoyable. By supporting these small businesses, you are supporting your community! Now that's some real holiday magic.