Gezellig Cookies
My name is Cassandra Plas and I grew up eating Dutch cookies. Some you may never have heard of, but maybe have seen before. Cookies like crispy rolled Kniepertjes, coconut macaroons, and spicy speculaas, or "windmill cookies".
What is "gezellig" ?
Gezellig is a Dutch word that requires a little explanation.  It is pronounced: huh-ZELL-ick and the quickest explanation is "cozy." However cozy really does not do this word justice. It is so much more than that.
Gezellig really refers to that warm and fuzzy feeling you get when you are having a good time with people you like. It's that weekend with friends at the cottage, or an impromptu gathering after work on a Friday. It's a well-deserved coffee and breakfast with teammates after a hard workout.  It's those times with friends that make life awesome!
With everyone leading such busy lives, our mission is just to remind everyone to slow down for a minute and enjoy the moment – preferably with people you like – and maybe even with your favorite beverage and a stroopwafel. Here's to all your #gezelligmoments
About Cassandra: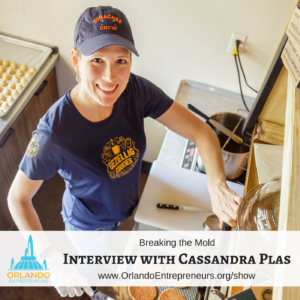 "I was born and raised in Canada, the oldest of 3 kids to a Dutch father and American mother.
Growing up as part of a huge extended – and rather artistic – family, I learned to cook at a young age and started sewing when I was 10.
I attended Syracuse University for fashion design, where I was also a member of the rowing team – and varsity women's 8+ from my sophomore-senior year. I pursued rowing in Victoria, BC for an additional year before dislocating my shoulder and heading back to Ontario to begin my professional career.
I worked in the fashion industry in Toronto for 4 years, before accepting a role in Florida with a Canadian Bank. For the next 13 years, I worked as a Project and Product Manager in Florida, Delaware and Los Angeles across various industries including credit card, toys, and compliance. During this time my husband worked for a Dutch bank, and I started making some of the Dutch style cookies we grew up eating. I experimented on friends and coworkers, but never initially thought it would be a business. It was just something I loved to do.
5 years ago we decided to move back to Florida and started to wonder if the cookies might really be the right product to start a business around. We spent time researching a plan – and launched Gezellig Cookies May 2015."
Our goal is to bake the best Dutch cookies that we can here in Central Florida, using the best American ingredients that we can, like: organic fair trade sugar and local free range eggs. We also want to offer some non-traditional variations that you would not typically see, such as our Gluten Free original and fun seasonal offerings like maple or pb&j.
We hope you will love our cookies as much as we do.
Here is how to connect with Cassandra:
https://www.gezelligcookies.com/
https://www.facebook.com/GezelligCookies
https://www.instagram.com/gezelligcookies