Ready to start a business in Orlando?
You came to the right place.
It's true that 80% of new businesses in Orlando fail within 18 months. Our goal is to do everything possible to help you be part of the 20% that don't. Central Florida has many resources available to help business owners like you start and grow a successful business. We created the Orlando Entrepreneurs Network & Resource Center to help get you on the right path. First things first, take a look at the resources below to help you get started.
Business Planning & Marketing Templates
 

Business Plan Template

: Template from the Kaufman Foundation. Use and modify accordingly to meet your business planning needs.

Business Model Canvas

: A visual snapshot created by Alexander Osterwalder that acts as a living business plan that should be modified based on experiments to find a scalable business model (product/market fit).

Customer Discovery Process & Template

: A resource created by David Brim that helps business owners and marketers prioritize and understand their prospective customers to better communicate and influence them.

Cash Flow Statement

: Managing cashflow is an extremely important skill for entrepreneurs. This template will help you do just that.
Online Resources to Consider
Resources to understand yourself and team:
We all interpret the world in a unique way based on our past experiences, education, attitude, dominant thoughts, needs and goals. These factors act as a lens and shape our perception of what we experience which cause us to respond to people, events, and stress differently. Each of us also has natural character traits that can either be strengths or weaknesses in various situations. As an entrepreneur, leader, or manager, it is important to understand those on your team and prospective hires. Once you understand them you can more effectively translate a message or truth you are seeking to convey in a way that is easier for them to grasp through the lens they see the world through. You can also put them in situations or roles to maximize their likelihood of success. As an entrepreneur it is also extremely important to understand yourself. There are times when things may not go as planned. These trying times can can be stressful and test you mentally, financially and emotionally. During these times of stress you must know how to pick yourself up, make well informed and balanced decisions, be a good steward of capital & resources, and able to embrace uncertainty with faith and confidence.
Team and Individual Assessment tools: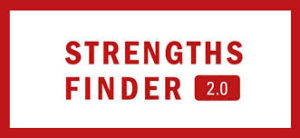 Strength Finders Test: The Clifton StrengthsFinder is a Web-based assessment of normal personality from the perspective of Positive Psychology. It is the first instrument of this type developed expressly for the Internet. Over a secure connection, the Clifton StrengthsFinder presents 177 items to you. Each item consists of a pair of potential self-descriptors, such as "I read instructions carefully" versus "I like to jump right into things." The descriptors are placed as if anchoring polar ends of a continuum. You are then asked to choose the descriptor that best describes you, and to identify the extent to which that chosen option is descriptive of you. You are given 20 seconds to respond to a given pair of descriptors before the assessment automatically presents the next pair. Take the Strength Finders Test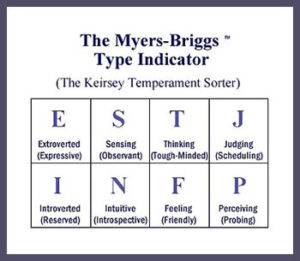 Myers-Briggs Personality Test: The purpose of the Myers-Briggs Type Indicator® (MBTI®) personality inventory is to make the theory of psychological types described by C. G. Jung understandable and useful in people's lives. The essence of the theory is that much seemingly random variation in the behavior is actually quite orderly and consistent, being due to basic differences in the ways individuals prefer to use their perception and judgment. Take the Myers-Briggs Test