Take Your Life & Business To The Next Level with
Founders Rising.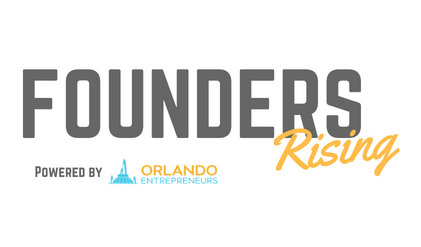 Edison, Eisenhower, Ford, Wrigley, Roosevelt, Schwab, Disney, Gates, Buffet, Dell Carnegie… what do these wealthy men of influence have in common? They understood the power of MM and committed to their mastermind groups because it took them to greater levels of success than they could have achieved alone.
Imagine being a part of a group of people who are all committed to consciously improving their lives and manifesting their dreams. This is where individuals each bring unique perspectives, resources, skills and contacts to the group. Most importantly, each one is committed to actively working towards their own goals – and supporting the other members in achieving theirs. Masterminds are a true win/win opportunity.
Orlando Entrepreneurs is pleased to offer our Founders Rising mastermind program for growth minded local entrepreneurs.
The Founders Rising mastermind programs are led by Krista Inochovsky and Dustin Moura. Krista Inochovsky is an expert mastermind facilitator that frequently travels across the country training others how to properly start and manage masterminds for maximum impact. Dustin Moura is a successful entrepreneur, community builder and experienced mastermind participant. Both are committed to helping entrepreneurs reach their personal and professional potential by tapping into the wisdom of their peers.
Additional information coming soon.
Want to be considered for our Founders Rising program?